My Blog
Posts for tag: fluoride
By Cohasset Dental
November 12, 2021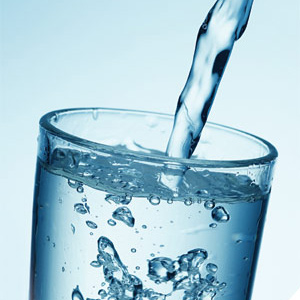 A popular Sixties-era hair cream touted their product with the tagline, "A little dab'll do ya!" In other words, it didn't take much to make your hair look awesome.
Something similar could be said about fluoride. Tiny amounts of this "wonder" chemical in hygiene products and drinking water are widely credited with giving people a big boost in protection against tooth decay.
A Colorado dentist is credited with first noticing fluoride's beneficial effects early in the Twentieth Century. Although many of his patients' teeth had brownish staining (more about that in a moment), he also noticed they had a low incidence of cavities. He soon traced the effect to fluoride naturally occurring in their drinking water.
Fast forward to today, and fluoride is routinely added in trace amounts to dental care products and by water utilities to the drinking water supply. It's discovery and application have been heralded as one of the top public health successes of the Twentieth Century.
Fluoride, though, seems a little too amazing for some. Over its history of use in dental care, critics of fluoride have argued the chemical contributes to severe health problems like low IQ, cancer or birth defects.
But after several decades of study, the only documented health risk posed by fluoride is a condition called fluorosis, a form of staining that gives the teeth a brown, mottled appearance (remember our Colorado residents?). It's mainly a cosmetic problem, however, and poses no substantial threat to a person's oral or general health.
And, it's easily prevented. Since it's caused by too much fluoride in prolonged contact with the teeth, fluorosis can be avoided by limiting fluoride intake to the minimum necessary to be effective. Along these lines, the U.S. Public Health Service recently reduced its recommended amounts added to drinking water 0.7 milligrams per liter (mg/L) of water. Evidence indicated fluoride's effectiveness even at these lower amounts.
You may also want to talk with your dentist about how much fluoride your family is ingesting, including from hidden sources like certain foods, infant formula or bottled water. Even if you need to reduce your family's intake of fluoride, though, a little in your life can help keep your family's teeth in good health.
If you would like more information on the benefits of fluoride in dental care, please contact us or schedule an appointment for a consultation. You can also learn more about this topic by reading the Dear Doctor magazine article "Fluoride & Fluoridation in Dentistry."
By Cohasset Dental
January 07, 2019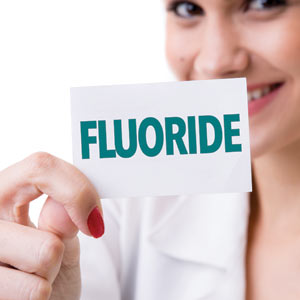 In the battle against tooth decay, fluoride is an important weapon. Since the discovery of its dental health benefits a century ago, fluoride has been credited with saving countless teeth.
But over its history in dental care, this natural-occurring chemical has also had its share of controversy with concerns raised from time to time on potential health dangers. These run the gamut from "conspiracy theory" speculations to credible research like a 2006 National Research Council study that suggested a possible increased risk of bone fracture or cancer from over-consumption of fluoride.
Even so, there is actually little evidence or even record of incidence for such dire consequences. The only definitive health effect from fluoride found after decades of copious research is a condition called fluorosis, a permanent staining effect on the teeth. Fluorosis poses a cosmetic problem but does not harm the health of the teeth.
Moderation in fluoride use seems to be the key to gaining its health benefits while avoiding fluorosis. One influential fluoride researcher, Dr. Steven Levy, estimates 0.05-0.07 milligrams of fluoride per one kilogram of body weight (about a tenth the weight of a grain of salt for every two pounds) is sufficient to gain the optimum dental benefit from fluoride.
The real question then is whether your family's current consumption of fluoride is within this range. That will depend on a number of factors, including whether your local water utility adds fluoride to your drinking water supply and how much. You may also be ingesting fluoride through processed foods, juices and even some bottled waters. And you can encounter fluoride in dental care including toothpastes and clinical treatments.
One way to moderate your family's fluoride intake is to be sure all your family members are using the correct amount of fluoride toothpaste for their age while brushing. Infants need only a slight smear on the end of the brush, while older children can brush adequately with just a pea-sized amount. For other tips and advice, talk to your dentist about your family's fluoride intake and how you might adjust it.
Even with the possibility of fluorosis, fluoride still provides an incredible benefit in preventing tooth decay. By understanding fluoride and keeping your intake within normal ranges you can maximize its benefit for healthier teeth and minimize the fluorosis risk.
If you would like more information on the role of fluoride in dental health, please contact us or schedule an appointment for a consultation. You can also learn more about this topic by reading the Dear Doctor magazine article "Fluoride & Fluoridation in Dentistry."