My Blog
Posts for tag: dental hygiene
By Cohasset Dental
December 30, 2014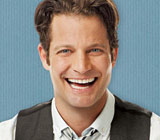 Perhaps you've seen Nate Berkus on The Oprah Winfrey Show or watched his television program, The Nate Berkus Show. You may even have read his best-selling book, Home Rules: Transform the Place You Live Into a Place You'll Love. Regardless of where or how you discovered Berkus, you will surely have noticed his dazzling smile.
Berkus recently opened up about the facts behind his trademark smile during an interview with Dear Doctor magazine. First off, his smile is totally natural, as he never wore braces or had any cosmetic work, including porcelain veneers. However, Berkus does give credit to his childhood dentist for the preventative healthcare he received as a young boy. "I'm grateful for having been given fluoride treatments and sealants as a child," he said. Nate also shared the important flossing advice he learned from his dentist that he still follows today: "Floss the ones you want to keep." Berkus went on to say that he feels, "healthy habits should start at a young age."
And we totally agree! For this reason we have put together the following list of facts and oral hygiene tips:
Over 50% of plaque accumulation occurs in the protected areas between teeth — a place that may be difficult or even impossible to reach with a toothbrush.
A thorough brushing may take up to two minutes at first, and it may feel awkward as you reach some places in your mouth.
Remember, more is NOT always better! Brushing or flossing too hard can be damaging to your teeth and gums. And never saw back and forth with your floss.
To learn more about oral hygiene, including brushing and flossing techniques, you can continue reading the Dear Doctor article "Oral Hygiene Behavior - Dental Health For Life." Or you can contact us today to schedule an appointment so that we can conduct a thorough examination, review your brushing and flossing techniques, and discuss any questions you have as well as treatment options. As needed, we will work with you to teach you the proper brushing and flossing techniques so that you feel confident before you leave our office. And to read the entire interview with Nate Berkus, please see the Dear Doctor article "Nate Berkus."
By Cohasset Dental
November 19, 2014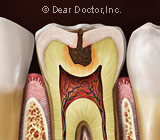 If you have ever had tooth decay, you should know:
Tooth decay is one of the most common of all diseases, second only to the common cold.
Tooth decay affects more than one-fourth of U.S. children ages 2 to 5, half of those ages 12 to 15, and more than 90 percent of U.S. adults over age 40.
Tooth decay causes pain, suffering and disability for millions of Americans each year — even more disturbing, tooth decay is preventable.
If it is not treated, in extreme and rare cases tooth decay can be deadly. Infection in an upper back tooth can spread to the sinus behind the eye, from which it can enter the brain and cause death.
Tooth decay is an infectious process caused by acid-producing bacteria. Your risk for decay can be assessed in our office with a simple test for specific bacterial activity.
Three factors are necessary for tooth decay to occur: susceptible teeth, acid-producing bacteria and a diet rich in sugars and refined carbohydrates.
Babies are not born with decay-causing bacteria in their mouths; the bacteria are transmitted through saliva from mothers, caregivers, or family members.
Fluoride incorporated into the tooth structure protects teeth against decay by making the enamel more resistant to acid attack.
Sealants, which close up the nooks and crannies in newly erupted teeth, stop bacterial collection where a toothbrush can't reach. Teeth with sealants have been shown to remain 99 percent cavity-free over six years.
Restricting sugar intake is important in preventing tooth decay. Your total sugar intake should be less than 50 grams a day (about ten teaspoons) including sugars in other foods. A can of soda may have six teaspoons of sugar — or more!
Contact us today to schedule an appointment to discuss your questions about tooth decay. You can learn more by reading the Dear Doctor magazine article "Tooth Decay – The World's Oldest & Most Widespread Disease."