My Blog
Posts for tag: Veneers
By Cohasset Dental
December 30, 2016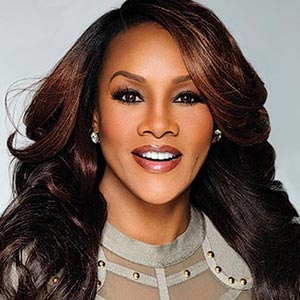 What's an actor's most important feature? According to Vivica A. Fox, whose most recent big-screen role was in Independence Day: Resurgence, it's what you see right up front.
"On screen, your smile and your eyes are the most inviting things that bring the audience in" she said. "Especially if you play the hot chick."
But like lots of people, Vivica reached a point where she felt her smile needed a little help in order to look its best. That's when she turned to a popular cosmetic dental treatment.
"I got veneers years ago," Ms. Fox told Dear Doctor magazine in a recent interview, "just because I had some gapping that probably only I noticed."
What exactly are dental veneers? Essentially, they are thin shells of lustrous porcelain that are permanently attached to the front surfaces of the teeth. Tough, lifelike and stain-resistant, they can cover up a number of defects in your smile — including stains, chips, cracks, and even minor spacing irregularities like the ones Vivica had.
Veneers have become the treatment of choice for Hollywood celebs — and lots of regular folks too — for many reasons. Unlike some treatments that can take many months, it takes just a few appointments to have veneers placed on your teeth. Because they are custom made just for you, they allow you to decide how bright you want your smile to be: anywhere from a natural pearly hue to a brilliant "Hollywood white." Best of all, they are easy to maintain, and can last for many years with only routine care.
To place traditional veneers, it's necessary to prepare the tooth by removing a small amount (a millimeter or two) of its enamel surface. This keeps it from feeling too big — but it also means the treatment can't be reversed, so once you get veneers, you'll always have them. In certain situations, "no-prep" or minimal-prep veneers, which require little or no removal of tooth enamel, may be an option for some people.
Veneers aren't the only way to create a better smile: Teeth whitening, crowns or orthodontic work may also be an alternative. But for many, veneers are the preferred option. What does Vivica think of hers?
"I love my veneers!" she declared, noting that they have held up well for over a decade.
For more information about veneers, please contact us or schedule an appointment for a consultation.
By Cohasset Dental
December 13, 2016
One of the most efficient ways to get a more attractive smile is to improve them with porcelain veneers. Veneers are often used to cover
up tooth problems that can't be fixed using other means, like braces or whitening products. If you want to show off your best smile possible, find out more about this popular cosmetic treatment that's available at Cohasset Dental in Cohasset, MA.

Why Is a Nice Smile Important?
Having a better-looking smile is a top concern on the mind of many Americans. According to a survey conducted by the American Academy of Cosmetic Dentistry (AACD), a great looking smile can make a person seem more intelligent, attractive, interesting and even kinder. The quality of a person's smile can even affect their health—people who feel comfortable enough to smile more tend to have better moods, lower stress and increased endorphin levels.

About Porcelain Veneers
When there's a cosmetic problem that can't be resolved by whitening or making an adjustment to the tooth, porcelain veneers are the usual solution. Veneers are thin, translucent dental devices that can be colored to perfectly fit your smile. When your Cohasset cosmetic dentist bonds them to the front surfaces of your front teeth, they give you a whole new look. When your goal is to have a "Hollywood smile," veneers are likely to be a part of your treatment plan.

A Great Smile for Decades
Getting porcelain veneers is an investment that could many years. You can smile with confidence and assurance, knowing that your teeth look white, strong and ideally shaped. Though the tough porcelain material is resistant to staining and chipping, it's still important that you brush them often to remove food particles and bacterial film if you want your veneers to last.

Start the Process Today in Cohasset, MA
Call Cohasset Dental today at (781) 383-9393 to make an appointment to talk more about the benefits of porcelain veneers.
By Cohasset Dental
February 10, 2016
Find out all the ways that veneers can improve the look of your smile.
When you look at your smile what do you see? Do imperfections keep you from the smile you've always wanted? Think it's too late to get a whiter, straighter or more attractive smile? Well, it's not when you turn to our Cohasset family dentists Dr. Kevin Thomas and Dr.
Aaron Chenette to get dental veneers.
Why veneers?
Veneers are a great option for those looking to make cosmetic alterations to their smile but don't want to get dental crowns in order to do it. Through veneers, your Cohasset dentist can offer a more conservative approach to changing the shape, size or color of your smile.
Veneers can be used for a variety cases. They are great for masking discolorations caused by antibiotic use and injury. They can also be used to cover over front teeth that have yellowing or discolored dental fillings.
Also, patients who have gaps between teeth that don't want to go through months of braces to get a more even smile can also benefit from veneers. Veneers can easily close up gaps between teeth to make your smile look more attractive.
If you have teeth that are chipped or worn you may also benefit from veneers. These thin porcelain shells are designed to look just like real teeth and offer an easy and effective way to get a brighter, straighter and more ideal smile without needing more extensive cosmetic treatments.
Getting veneers
After you come in for a consultation to determine that veneers are right for you, during the next visit your cosmetic dentist in Cohasset will prepare your teeth for your veneers. Tooth preparation will require us to remove some tooth enamel to make room for the additional thickness the veneers will add when they are applied. Usually no more than half a millimeter of enamel is removed.
Then a mold is taken of your teeth. This mold will be sent to a lab where they will use it to create your custom-made veneers. This can take several days to complete.
Once your veneers are complete, you will come back in where we will check the fit and the shade before we apply special cement between the veneer and your tooth and then use a light to harden the cement. Once the veneer is cemented into place it cannot be altered, so make sure you are happy with your new look before we apply it.
Cohasset Dental is here for all of your general and cosmetic needs. If you want to find out if you're the perfect candidate for porcelain veneers then call our Cohasset dental office today to schedule a cosmetic consultation.